Posted on Nov 30, 2017 at 06:00 PM
---
Cricket in Hong Kong is becoming a fast growing destination for International players.
Hong Kong Cricket Association has been a member of the ICC since 1969 but few know about the popularity that Cricket has with the local people. Being an ex-British Colony, its association with Cricket can be dated back to 1841. Hong Kong played their first International game in 1866 against Shanghai.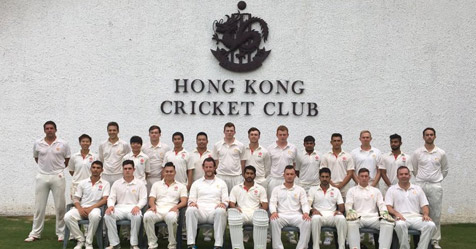 Cricket is an integral part of the lifestyle of students in Hong Kong as it has been integrated in their curriculum. Hong Kong received its ODI status in 2015 from the ICC to officially host International games. In 2016, Hong Kong created history by hosting Scotland in their first ever competitive cricket series in China consisting of First Class, ODI and T20 matches.

Since its status approval in 2015, Hong Kong cricket has noticed a steep rise in World recognition. Having qualified for the World Twenty20 in 2014 and in the World Twenty20 2016, Hong Kong Cricket has started to appear on the Global scale.

2 of the major tournaments that are played each year are Hong Kong Sixes & Hong Kong T20 Blitz.

Hong Kong Sixes is an exciting format having 6 players in each team. Each inning consists of 5 overs with batsmen having to retire on reaching 31 runs. A format which encourages players to be more aggressive in their batting style hence, attracts viewership.



Hong Kong T20 Blitz can be labelled as the Hong Kong equivalent of the Indian Premier League. With 5 Franchises competing in the tournament at the moment: Kowloon Cantons, Hung Hom Jaguars, Hong Kong Island United, City Kai Tak & Galaxy Gladiators Lantau.

The 2017 edition of Hong Kong T20 Blitz saw players like Kumar Sangakkara, Darren Sammy, Dwayne Smith, Tillakaratne Dilshan, Shahid Afridi, Marlon Samuels and many more compete for these teams.

The 2018 format of Hong Kong T20 Blitz will be held from 6th February to 11th February 2018. This season some major signings have been concluded which will be revealed in the near future. SPORLOC will try to bring all the news & updates about the tournament as and when it happens.

SPORLOC will also bring some exciting contests your way through which you can win prizes and 1 lucky winner will get the grand prize. To know more about the tournament and contests follow our social pages:
FB: www.facebook.com/sporloc
Instagram: www.instagram.com/sporloc
Twitter: www.twitter.com/sporloc

KEEP PLAYING.
---